Maximizing Efficiency on Construction Sites with DJI Drone Technology
The role of Drones in the construction sector is increasing and many businesses see big benefits of unmanned aerial systems (UAS) to improve safety, efficiency, and accuracy. Drone services provided by DJI in conjunction with Pix4D software can help builders, engineers, and surveyors maximize efficiency on construction sites.
Enhancing Progress Monitoring and Quality Control.
The DJI Matrice 300 RTK, equipped with high-resolution cameras and advanced sensors, DJI Zenmuse H20N, DJI Zenmuse H20T & H20, allows for comprehensive progress monitoring and quality control on construction sites. By capturing regular aerial images and videos, builders, engineers, and surveyors can effectively track progress, identify potential issues, and ensure adherence to plans and specifications. Simply generate 3D model with millions of points under 60 minutes. Collision Avoidance with six direction dual visual sensors and dual Infrared Time of Flight sensors.
Improving Site Safety and Hazard Identification
With the dual-vision and infrared ToF sensors appear on all six sides of the aircraft, the DJI Matrice 300 enhances site safety by providing a real time view, and up to date information on site condition.  With options to customize the aircraft's sensing behaviour via the DJI Pilot App. The drone can access areas that may be hazardous or inaccessible for human surveyors, such as steep slopes or high-rise structures. Low visibility can complicate the survey but with the top and bottom Auxiliary Lights which automatically turn on can help to protect the drone under unexpected weather condition.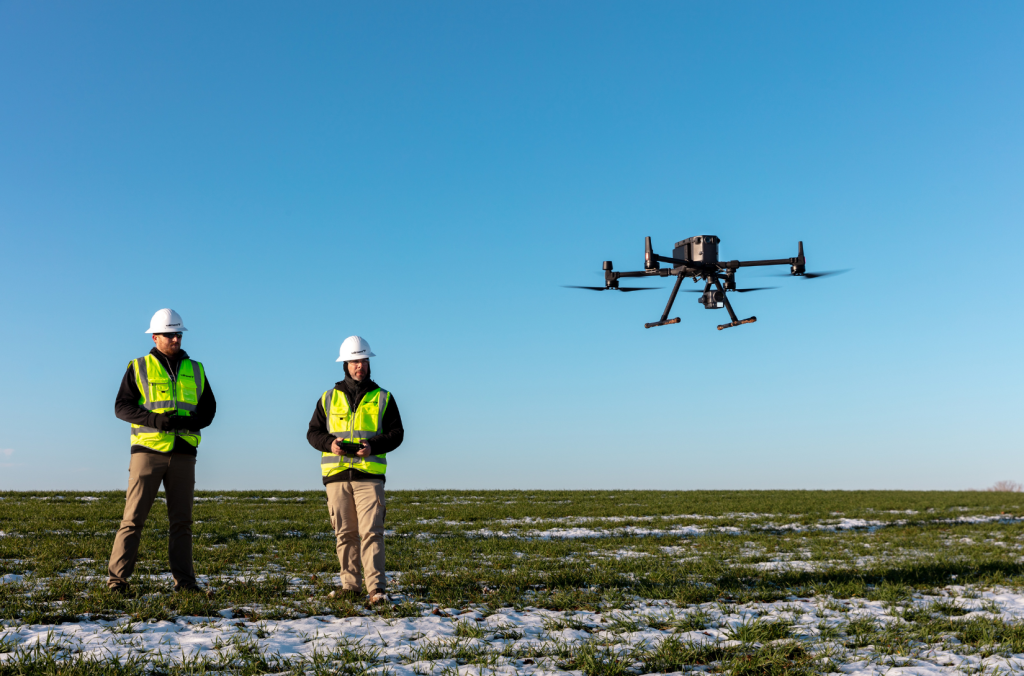 Real-time Data Transmission and Collaboration
The DJI Matrice 300 offers real-time data transmission capabilities, enabling seamless communication and collaboration between drone operators and construction teams. Live video feeds, captured images, and other data can be shared instantly, allowing for quick decision-making and effective coordination. Pix4D software further enhances collaboration by enabling cloud-based sharing of processed data, facilitating remote access to the site's information, and promoting efficient teamwork.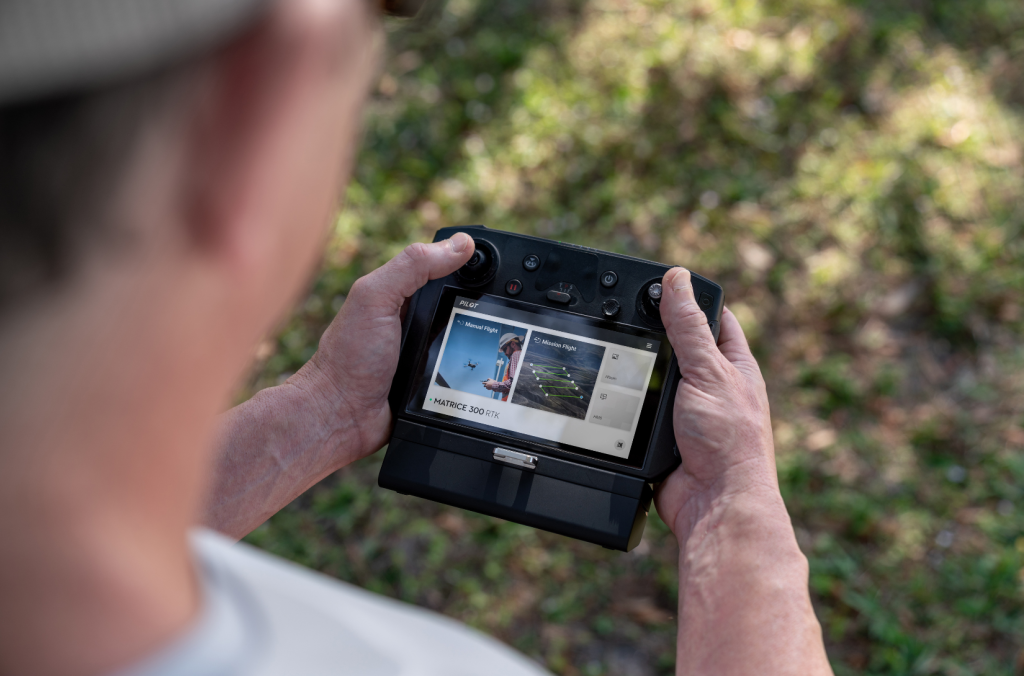 Streamlining Surveying with Pix4D Software.  
Traditional surveying methods can be time-consuming, labour-intensive, and costly for construction sites. However, by leveraging the power of Pix4D software, drone specialists can transform aerial data captured by DJI Matrice 300 into accurate maps, models, and measurements of the site. Pix4D software utilizes advanced photogrammetry techniques to process images and create detailed 3D models, point clouds, and orthomosaics. This streamlines the surveying process, reducing time and cost while improving accuracy.
By harnessing the capabilities of DJI Enterprise drones, such as the DJI Matrice 300, and utilizing Pix4D software, builders, engineers, and surveyors can significantly enhance efficiency, safety, and productivity on construction sites. Streamlining surveying processes, improving progress monitoring and quality control, enhancing site safety, and enabling real-time collaboration are just a few of the many advantages that drone technology offers to the construction industry. With proper training and certifications, professionals can unlock the full potential of drone technology and optimize their operations on construction sites.
If you need further advice on this, please send us an email to info@surveydrones.ie or fill in the contact page on this website.